18th and Belmont

Adams Morgan

Washington DC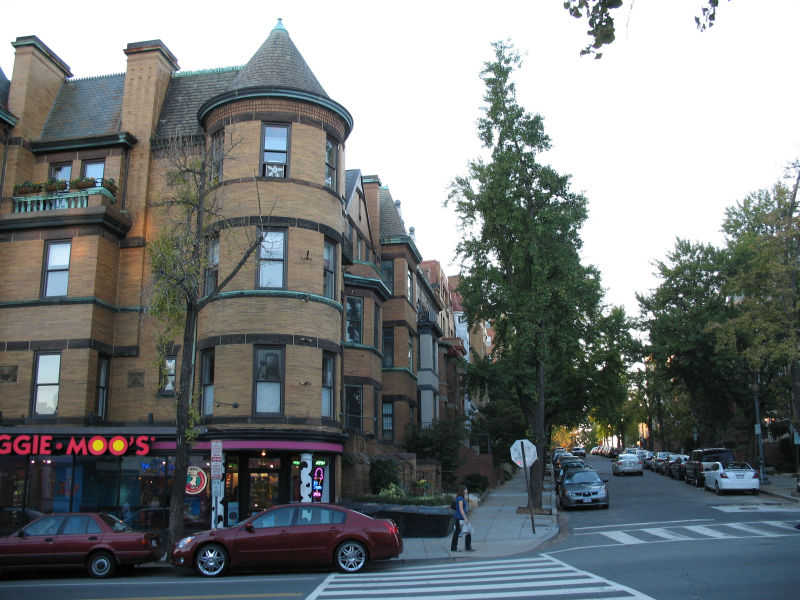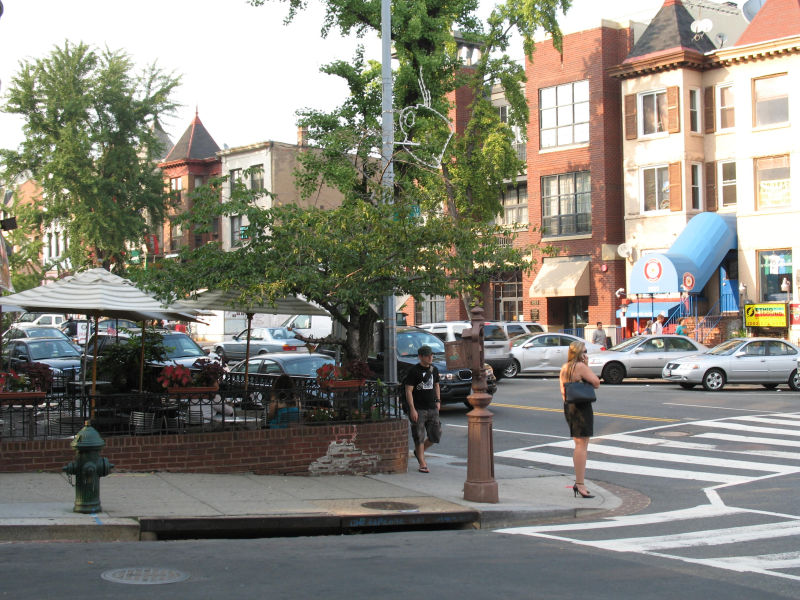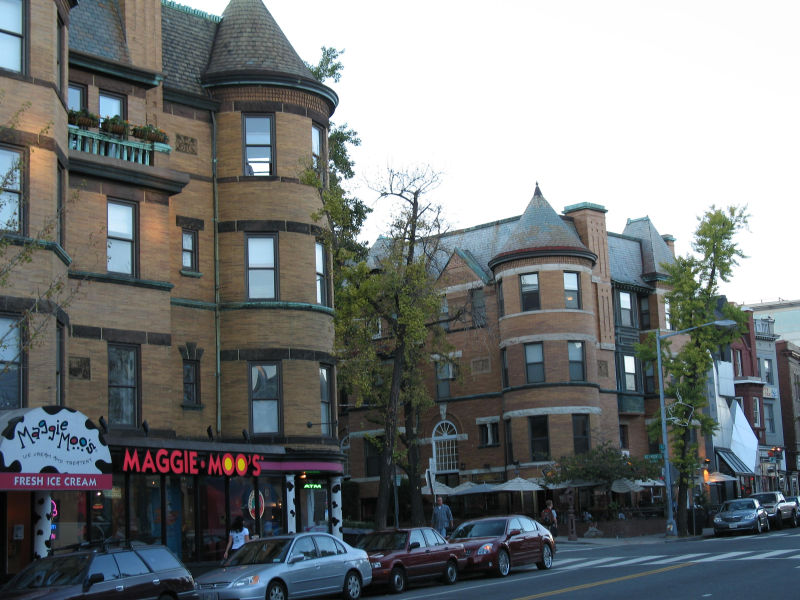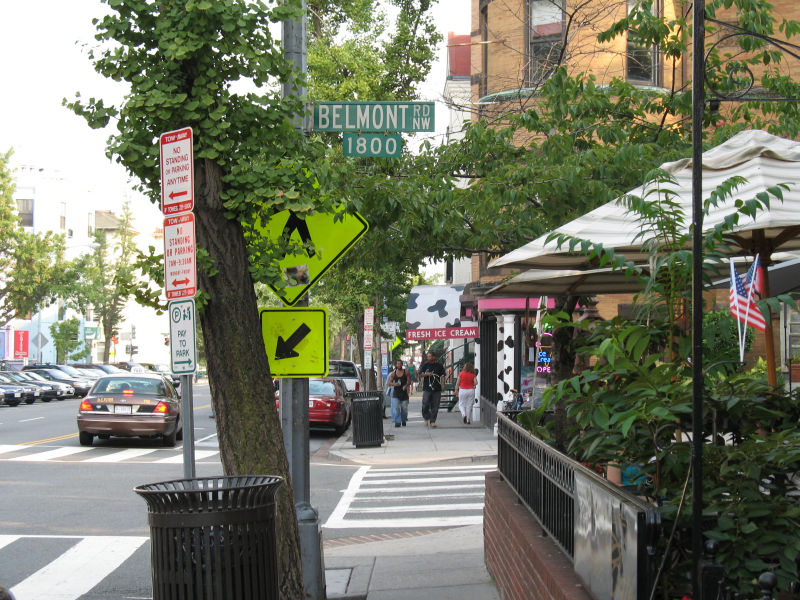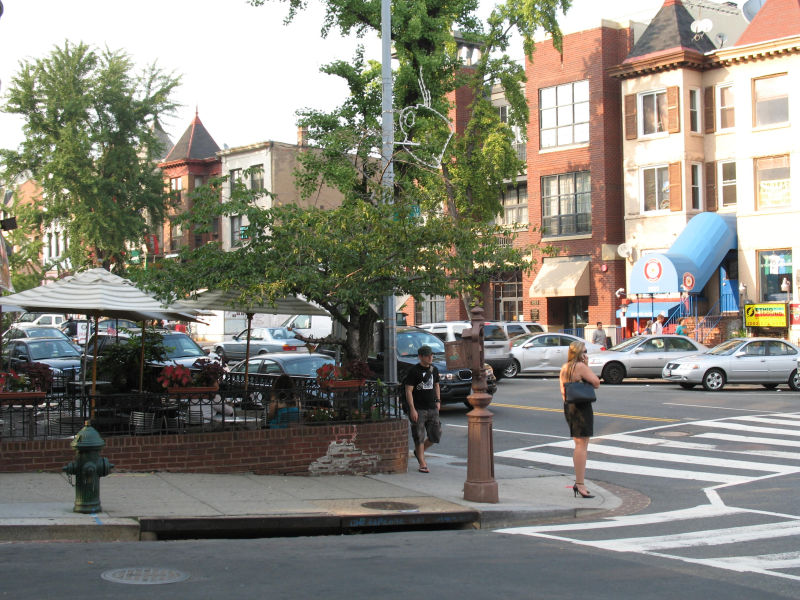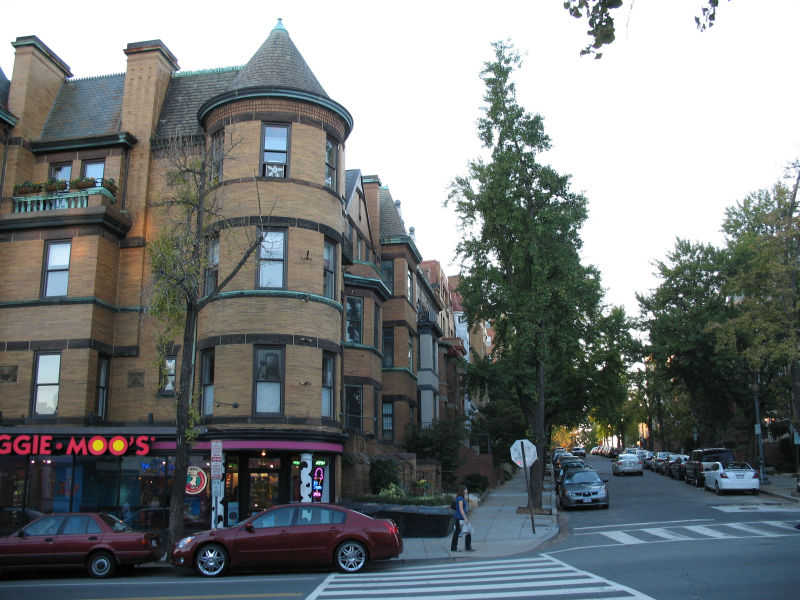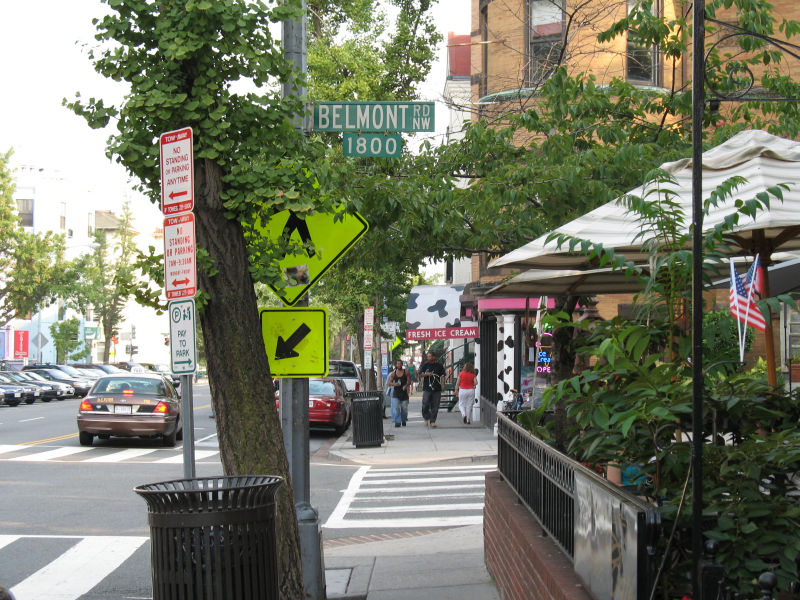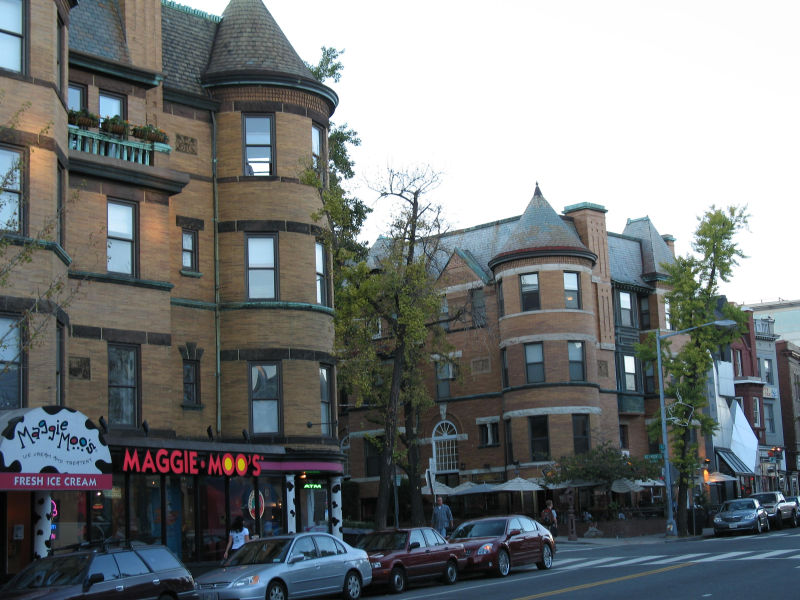 One of my favorite spots in Adams Morgan. There's a tranquil beauty to this area,what with these row houses transformed to restaurants and clubs and eateries lining 18th street, and with Belmont rising steeply,flanked by these formidable columns of row houses...

Once home to The Belmont Kitchen, Clint Eastwood thought this was an interesting spot too, as the opening scene of the film "In The Line Of Fire" starring Eastwood, Rene Russo and John Malkovich was shot at this location, with Eastwood leaning up against the Gingko tree depicted in the photo below. I walked by the set on my way home from work but had missed the shoot.The trash can and no parking sign had been removed to clear the set.

Unfortunately, a deficiency of major proportions occurred in the

municipal sewer on 18th street, and the entire roadway and sidewalk systems had to excavated- and all of these beautiful Gingko trees removed. Sad, they contributed much to the streetscape here...