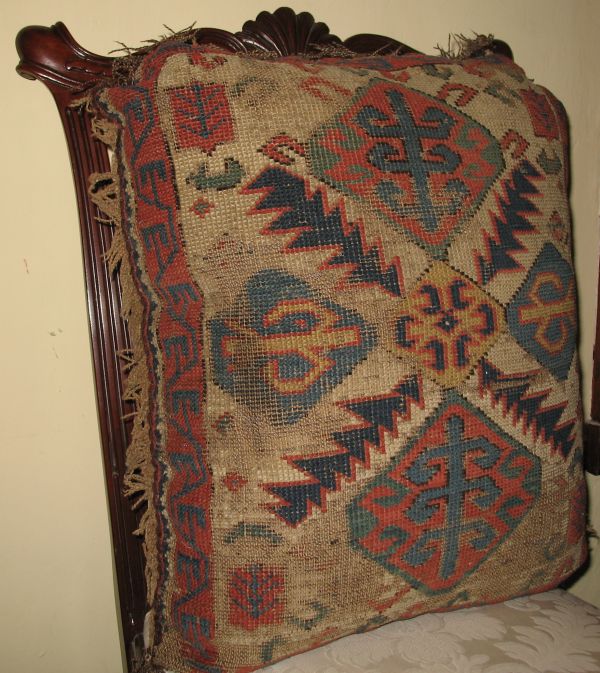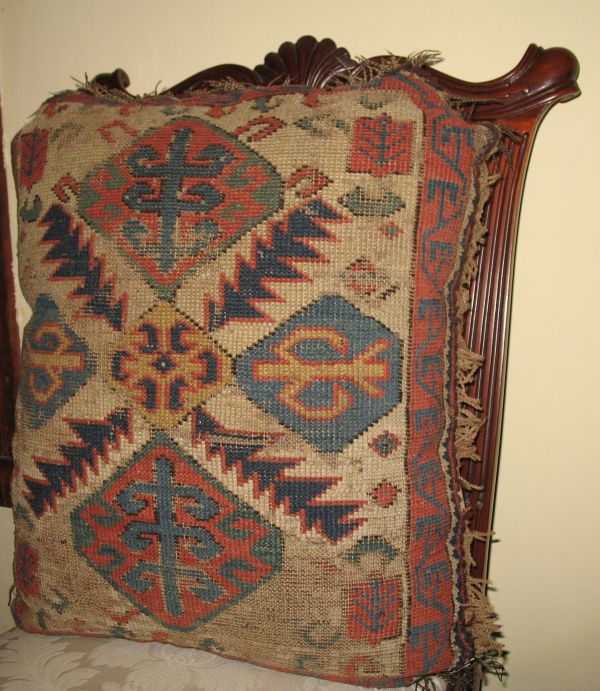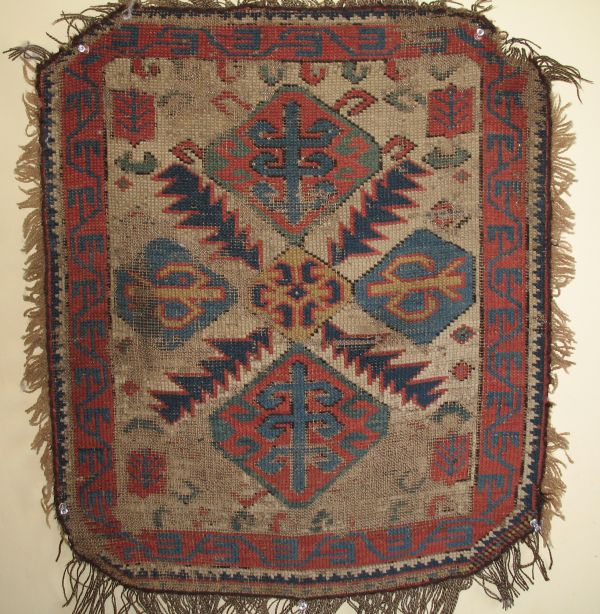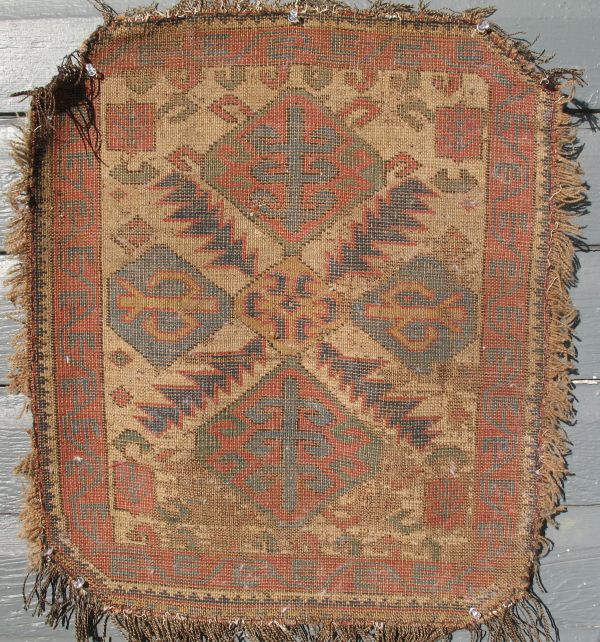 The distressed pile woven face of this throw pillow, with it's striking colors and bold graphic design, appears to be the remnant of a Caucasian carpet, made in the Caucasus mountain region near the confluence of central Asia, eastern Turkey, and Persia in Asia Minor.

The design is similar to that demonstrated by Caucasian prayer rugs, and more specifically to prayer rugs from the Karabagh region, owning to the use of color and this dark brown outlining which is a distinguishing characteristic of Karabagh work.

The purity of the colors, as well as certain aspects of the drawing of the elements  in the design, (and especially the progressive and directional orientation of the design as indicated by these red cartouche in each corner with their branch like elements) suggests an earlier date

Karabagh Kazak Mat

Caucasian Carpet Fragment

Notice how the warps, of dark and ivory strands, and the ivory wefts, have been left to protrude as a fringe.

As seen from the left. The distress is especially evident here.

Here we see the above mentioned red cartouche, with it's branch like element.

I have seen this saucer like element somewhere before

Even the "horns" of  this central medallion seem to indicate a directional orientation.

Here is the fragment removed from it's backing.

The fragment from the back

Detail of the weave from the back