Antiques, Collectibles and Curiosities                                         
Washington D.C.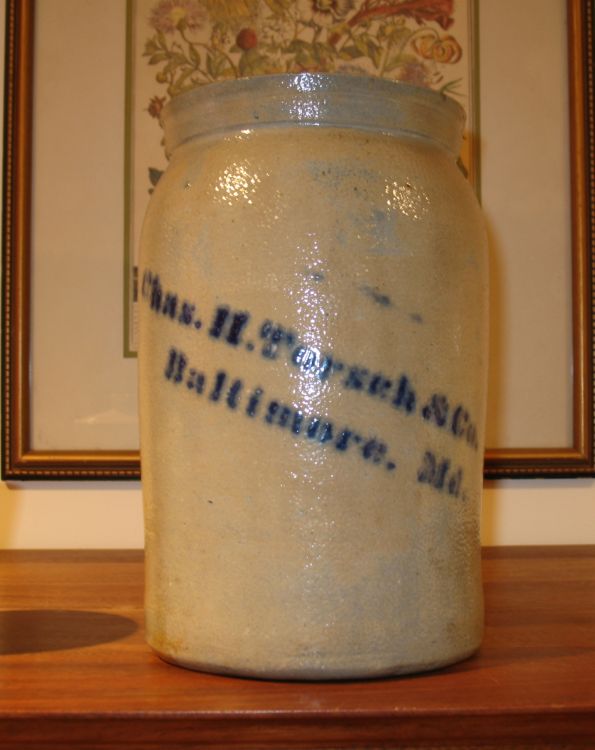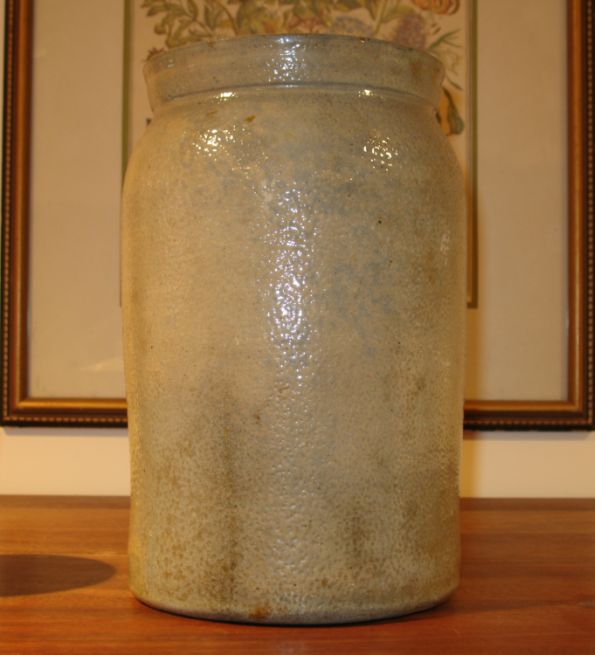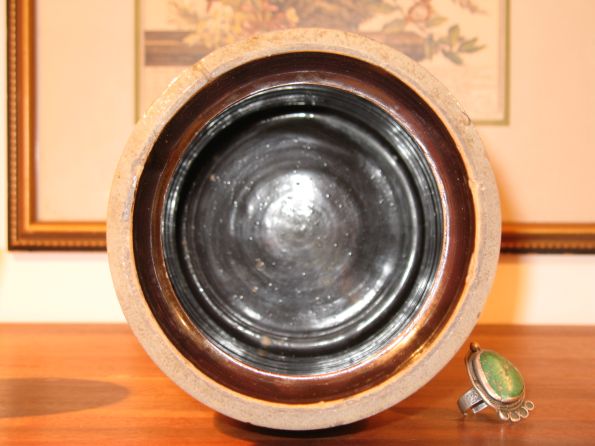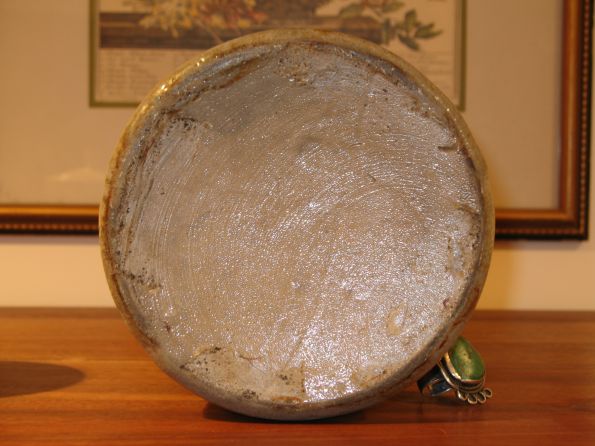 I was lucky enough to find this crock in the sealed crawl space of an 1870's school house which had been converted to a single family home in Brookville, Maryland.Crockery of this type, with

the stenciled lettering, date from the third quarter of the 19th century and were made in Pennsylvania.

  Chas. H Torseh & Co.               Baltimore, Md.